The genesis of LANIMA began with one woman's healing odyssey.
sustain edit
LANIMA's SUSTAIN EDIT is a universal daily microritual crafted to purify, gently exfoliate and detoxify skin using botanical powders and plant oils, sourced from the rich soils Morocco, Bulgaria and India. Each product in the SUSTAIN EDIT drenches the skin in replenishment and aromatherapy, and delivers an abundance of essential vitamins, minerals and adaptogenic herbs to draw out impurities, refine skin texture, and enhance skin clarity.
Every purchase supports the LANIMA Food Forest Project and on-going efforts with Humanity Unified International, a non-profit that empowers female genocide survivors in Rwanda with entrepreneurship skills.
1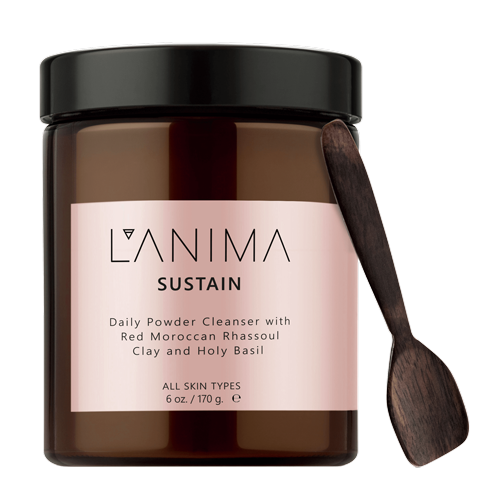 Daily Powder Cleanser
Discover a treasure trove of healing clays, purifying botanicals and nourishing roots, wildcrafted into one multitasking cleanser.
1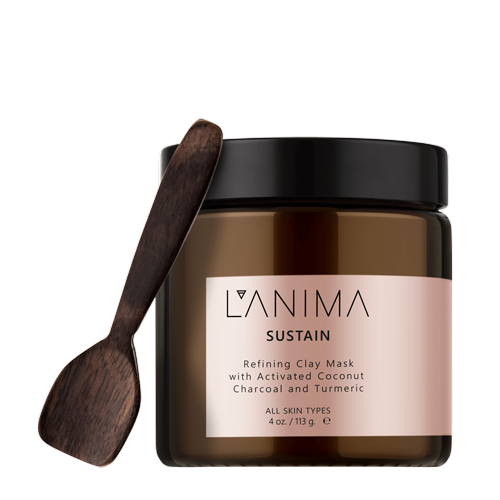 Refining Clay Mask
Refining Clay Mask sweeps pores with mineral-rich clays, adaptogenic herbs and purifying botanicals to unveil smooth, glowing skin.
1
Luminous Face Oil
Drench your skin with a triple shot of soothing hydration, deep nourishment and heart-opening aromatherapy. The ultimate replenishment at your fingertips.