Board a botanical flight to Africa's most fertile land.
africa edit
Steeped in plant-healing and mood-elevating aromatherapy inspired by native African ritual, the AFRICA EDIT is a microritual of sustainably-harvested, nutrient-rich botanicals to replenish essential moisture, balance and calm complexion and reveal radiance.
The first stop of this botanical flight is to Kigali, the land that inspired our Kinyinya Elixir. Cold-pressed wild African Calabash and Moringa seed oil are seeped in an aromatic infusion of African Neroli, Jasmine, Patchouli and Geranimum. Handcrafted in microbatch to preserve potency, the intoxicating oil provides instant relief to skin, calms complexion and reveals radiance.
Then drench skin in the spirit of the Seychelles with La Digue Serum Mist, spiked with hydrating Tremela Mushroom, plumping Hyaluronic Acid, and a mood-elevating aromatherapeutic blend of Neroli, Immortelle and Geranium. The pollution-fighting nutrients in this exotic mist protect skin's natural barrier function while transporting the senses.
Many of the botanicals were harvested by women's cooperatives in Rwanda. Every purchase supports the LANIMA Food Forest Project and on-going efforts with Humanity Unified International, a non-profit that empowers female genocide survivors in Rwanda with entrepreneurship skills.
1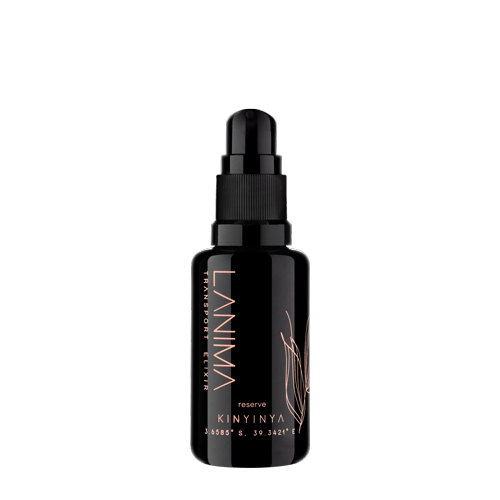 Kinyinya Elixir
A richly potent beauty elixir formulated from a reserve microbatch, of eight nutrient-dense 'superflora', exclusively sourced in Africa.
1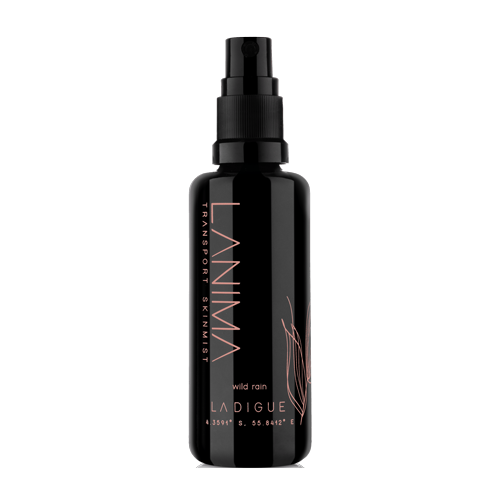 La Digue Serum Mist
Crafted from a curated blend of nutrient-dense botanical oils and actives, this mist delivers an intoxicating boost of hydration, improving clarity, tone, elasticity and firmness.